Luggage is packed. Gas tank's full. GPS is set. Sunglasses and seatbelt are on. You're ready to roll, right? Wrong. You still need to check your tires. After all, they're the only thing between you and the open road.
Just follow this simple checklist and you'll know your tires are fully prepped for your road trip:
Make sure your vehicle is up-to-date on all inspections.
Check your tires' air pressure and compare to the sticker in your door jamb. (Learn how by clicking here.)
Check your tires' tread both visually and with the penny test. (Learn how by clicking here.)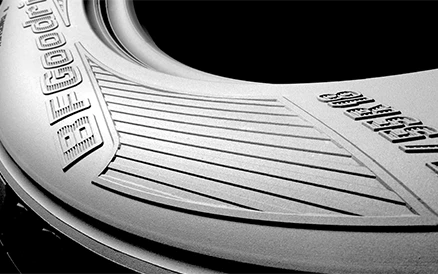 Tips to Get Better Gas Mileage
Some tires grip better. Some last longer. But did you know some tires are actually designed to give you better gas mileage? Now, there's a bonus.
The most important gas mileage features in a tire are:
Under-inflated tires are one of the biggest causes of excess fuel usage in the world. The American Automobile Agency has stated that operating a vehicle with underinflated tires can result in a 25-percent reduction in fuel economy. Ouch.
The lower the rolling resistance, the less effort from your engine, the better the gas mileage. This is why passenger tires offer better gas mileage and longer tread life than SUV/Light Truck tires and winter tires, whose heavier tread patterns are designed with maximum traction in mind.
NEED MORE HELP TO PLAN A TRIP
Our Trip Planning section gives lots of helpful information to get you started.