When you choose a tire, you're choosing how much fun you can have in the driver's seat. And if you can appreciate higher performance, BFGoodrich brand is the tire for you. Decades of motorsports success have helped us develop tires to give you the grip and control that your spirited driving demands - either on-road or off. Because the more control you have, the more fun you'll have too.
For Enthusiasts, By Enthusiasts
Driving enthusiasts aren't the only ones who enjoy their vehicles. Everyone who lives life with a sense of adventure needs a way to get out into the world and enjoy it. Wherever your interests lead you, BFGoodrich tires believes you can have fun along the way.
Our tires are designed and built by enthusiasts - people who go to track days or off-roading on the weekends. We work to continually improve tire performance because we want the same thing from a tire that you do. More control, more grip, and more smiles behind the wheel.
The love of driving is the long-standing spirit of BFGoodrich tires. We invite you to see for yourself by talking to one of our dealers who can help explain what makes our tires perform better and find the ideal fitment for you. When you ride on BFGoodrich tires you experience what your car is really capable of doing.
Helpful tips on how to check your tires for wear and diagnose tire damage.
How worn is too worn? There are several ways to check for wear without even getting your hands dirty: You can either look for visible, excessive wear, you can perform the Penny Test to check proper tread depth, or you can check if the tread is worn down to the war bar indicators (typically located in the circumferential grooves of the tread).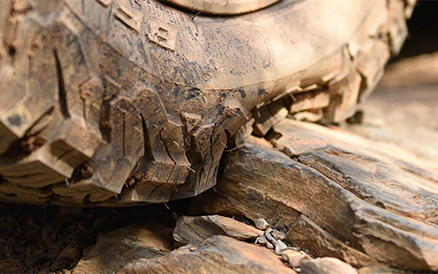 If you suspect there may be any tire damage, be sure to ask an authorized tire retailer to inspect your tire. There could be some unseen damage on the inside.
Tire upgrading, or plus-sizing, is a practice where performance-minded drivers upgrade their original equipment wheels with wider, bigger wheels. Why? It can make the vehicle look sportier. Plus, it offers better handling when done properly. There are two ways to plus size:
The most popular form of plus-sizing is increasing your vehicle's wheel diameter and your tire's rim diameter. An example is changing from a 14" wheel to a 15" wheel. This is called "plus 1". (Going from 14" to 16" is plus 2, etc.) To make plus-sizing work, the tire's aspect ratio decreases while the wheel diameter increases. (Note: The overall diameter of the tire never changes, just the wheel diameter.)
If you want to leave your wheel diameter the same, you can still change to a wider tire. (Note: You may need a wider wheel as well.) An example is going from a P195/75R14 tire to P215/65R14 tire. What this means is that your tire width will be wider (195 millimeter to 215), your aspect ratio will be smaller (75 to 65) but the wheel diameter stays the same (14 and 14). Why do this? A larger contact patch on the road can mean better grip and handling.
A staggered fitment is when you put larger wheels on the back of your vehicle than the front. This specification comes from the vehicle's manufacturer and is designed to improve performance on vehicles with rear-wheel-drive. A dramatic example of staggering is a drag race car.
Very Important Plus-Sizing Legal:
BFGoodrich Tires does not recommend up-sizing due to safety reasons. If wheel diameter is increased too much, (from 14" to 17", for example), or if a staggered fitment is used, then your anti-lock brakes, speedometer and stability system may not work properly. Some manufacturers have already tested and approved multiple wheel diameters, so be sure to ask your authorized BFGoodrich Tires dealer on any sizing needs.
Own winter, spring, summer or fall. Or own them all. Some tires are created with a unique tread for specific weather conditions, while others are built to handle year-round conditions. Some excel in winter, some rain and some off-road. There are positives and negatives for each tire, so be sure you understand them.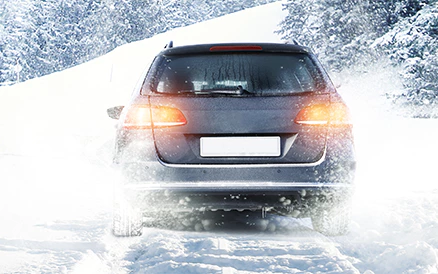 The most popular tire on the road, built to handle "everyday" driving conditions. Its tread provides balanced dry and wet performance levels, as well as acceptable snow traction in regions with light winter weather. All-Season tires are a practical solution designed for year-round usage with typically a longer tread life.
These tires are specifically designed to offer optimal levels of traction on ice, snow, and slush in addition to wet and dry road surfaces in severe cold weather conditions. Severe cold weather conditions are defined to occur when ambient temperatures are consistently below freezing and/or there is substantial winter precipitation. Winter tires are not intended for year-round usage. All winter tires exhibit the Mountain Snowflake marking indicating suitability for winter application.
These tires are primarily designed for high-performance vehicles and provide optimized dry and wet performance levels in a temperate environment. Summer tires are designed for year-round usage but show not be used during the winter season where temperatures are colder and approach freezing consistently as their performance would be less than optimal.
If your car is high-performance, doesn't it make sense to have tires that are just as high-performance? The main benefits of performance tires are higher speed capability, improved handling, and maximum dry road grip*. (The negatives are lower tread life and higher costs.) But you need to know that all performance tires aren't the same, which is why many high-performance car owners own multiple sets of tires. (They often switch to all-season or winter tires in the fall and winter for improved winter grip.)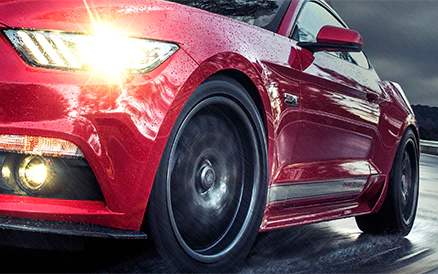 Passenger Car / Minivan Tires
Some tire manufacturers call tires rated S or T "performance" tires, but they're performance in look only. Not feel or grip. Although they offer solid handling and comfort, they aren't designed to enhance handling, which is what most performance drivers want.
Performance Touring Tires
Tires rated H and V are typically considered "performance touring". Some manufacturers state that their performance touring tires can be used in all seasons, so be sure to ask your local BFGoodrich Tire dealer for more information.
Ultra-High Performance Sport Tires
Tires rated W, Y and Z, with an aspect ratio of less than 55. Typically designed for larger wheels (16" and above), these tires are made to enhance the handling of the vehicle.
*Exceeding the lawful speed limit is neither recommended nor endorsed.
There may come a time when you replace two new tires instead of four. If you decide to go that route, be sure that your new tires are the same size and tire type as your current tires, and that your dealer always installs the new tires on the rear axle of your vehicle. For continued optimized vehicle performance, it is recommended that all tires be replaced at the same time with identical MSPN.
Deeper tread tires on the rear axle provide better handling, wet grip, and evacuate water thereby helping to avoid oversteer and loss of vehicle stability on wet surfaces. Deeper tread tires on the front axle can improve wet straight-line braking and stopping distance. If only two tires are being replaced, Michelin generally recommends they be installed on the rear axle in the absence of a tire service professional's recommendation or consumer's preference to the contrary.
Replacing a single tire on a vehicle can have an adverse effect on suspension systems, gear ratios, transmissions, and tire tread wear. If a single tire replacement is unavoidable, it is recommended that the single new tire be paired with the deepest tread tire from the vehicle (including the full-size spare) and both be placed as a pair according to the recommendations in the paragraph immediately above.
Why Put New Tires on the Rear Axle?
New tires will provide better wet grip than your half-worn tires.
When new tires are installed on the rear, it helps reduce the potential for your vehicle to fishtail or hydroplane in wet conditions
5 Things to Ask the Dealer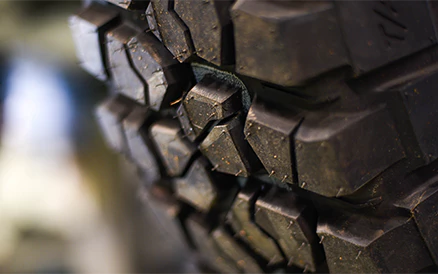 Enough with the intimidation. When it's time to buy tires, the last thing you want is to feel intimidated. So, make sure you do a little homework before you go. Walk into your next dealership armed with the knowledge you need to make a smart purchase. We've even put together five easy question to take to your local dealer but remember that you can always order it instead of settling for another tire.
Are my current tires the best tires for my vehicle?
What are the best tires that match my driving habits and my price?
Can you give me a pricing tier of my tire type with three choices
What is the mileage warranty (if any) of my new tires
Is the tire manufacturer highly reputable?
NEED MORE HELP TO PLAN A TRIP
Our Trip Planning section gives lots of helpful information to get you started.