Changing a flat tire is a recommended skill everyone should know, whether you ever have to use it or not. Here's a step-by-step guide to get you rolling again.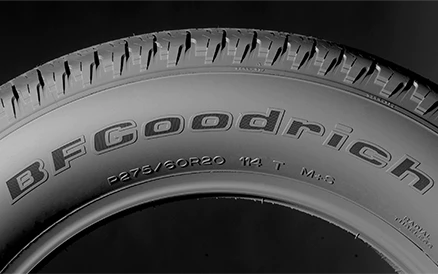 Changing a flat tire is a recommended skill everyone should know whether you ever have to use it or not. Here's a step-by-step guide to get you rolling again.
STEP 1: ASSEMBLE YOUR ITEMS
Make sure you have all your essential items out before you get started. Get your spare tire from your trunk, as well as the jack, lug wrench, and screwdriver. Your owner's manual may come in handy too.
STEP 2: LOOSEN THE LUG NUTS
If your tire has a wheel cover or hub cap you will have to remove it first. Use a screwdriver to pry it off. Now use your lug wrench to loosen the nuts by turning each one counterclockwise. Give them just under one turn each. You are just wanting to loosen the nuts, not actually take them off yet.
STEP 3: LIFT YOUR VEHICLE
Place your jack at the best spot for lifting, which varies depending on your car model. Typically, this is underneath the frame, close to the flat tire. Just check your owner's manual to find the best location to place your jack. Lifting your vehicle in the wrong spot can damage your car. Lift your vehicle slowly, turning the handle of the jack clockwise, until it is at least six inches off the ground. There should be enough room to slip on the fully inflated spare tire. Make sure that no parts of your body are under the vehicle, such as your feet, throughout the whole process.
STEP 4: REMOVE THE LUG NUTS
Now it's time to unscrew and fully remove the lug nuts Put them in a safe, clean place so that you do not get dirt in the threads. Placing them inside the wheel cover or hub cap works well.
STEP 5: REMOVE THE OLD TIRE
Pull the flat tire straight towards you with both hands to remove it. Remember the tire is heavy, so be prepared for the weight. Now that you have the flat tire off you can roll it over to the back of your vehicle and lay it down flat so that it is out of your way and will not roll away.
STEP 6: PUT ON THE SPARE TIRE
Lift your replacement tire into place, carefully aligning the wheel studs with the holes on the tire. Then put on the lug nuts. Turn each lug nut clockwise and tighten them as much as possible by hand. Do not attempt to fully tighten the lug nuts with a lug wrench while your car is in the air. The movement could make your vehicle slip off the jack.
STEP 7: LOWER YOUR VEHICLE & FINISH
Turn the jack handle counterclockwise until the tire is flat on the ground. Remove the jack from under the car. Now you can finish tightening the lug nuts with a lug wrench in a crisscross pattern. Replace the wheel cover or hub cap if it fits the spare. Put all items you used back in the trunk of your car, including the flat tire.
Prepare ahead of time. Make sure that you have every item you need to change a flat tire. These items include a spare tire, owner's manual, a car jack, screwdriver, lug wrench, blocks or wedges for wheels, warning flares or triangles, flashlight, towel, hand cleaner, and gloves. Check that your spare tire is in good shape with sufficient air pressure. Learn how to use your jack and lug wrench in advance. This is not something you want to try to figure out in the dark or pouring down rain. Also, make sure you know the location of your spare tire. The spare may be in the trunk, inside a rear panel, or even under the vehicle.
Get out of the way. When you realize you have a flat tire, slow down and turn on your hazard lights. Next, look for a stable, flat surface to change the tire. Try to avoid parking on dirt or grass since these areas could allow your car jack to sink into the ground. Keep clear of traffic and set up your warning flares or triangles so that other vehicles will use caution when passing.
Get your flat fixed as soon as possible. Your spare is probably not designed to be used at high speeds or for long distances.
NEED MORE HELP TO PLAN A TRIP
Our Trip Planning section gives lots of helpful information to get you started.