National Parks: Off the Beaten Path
Establishing the National Park system was one of America's greatest ideas. Preserving wilderness areas and making them accessible to all Americans is a noble cause. But over the past few years, the nation's parks have seen an explosion in interest. This is a good thing! Visiting one of these areas is a monumental experience. But let's be honest, sitting in a line of RVs for hours trying to get into one of these parks is a monumental pain.
The lines are there because these places are worth sitting in line to see. But what if you could see America's majesty without the traffic? It's still possible. You just have to look past the famous landmarks, head out on your own, and plan a trip down a path less taken. Sometimes, that path is paved. And sometimes, it's not.
We've built a curated list of some of the least-visited — yet, still breathtakingly scenic — National Parks in the US, all of which offer off-roading opportunities nearby. (Most parks prohibit off-roading, but are typically located in wilderness areas where off-road trails abound.) Each of these parks sees fewer than 1 million visitors each year, and they're in order from most to least populated, so you can build a trip this year to truly get away from it all.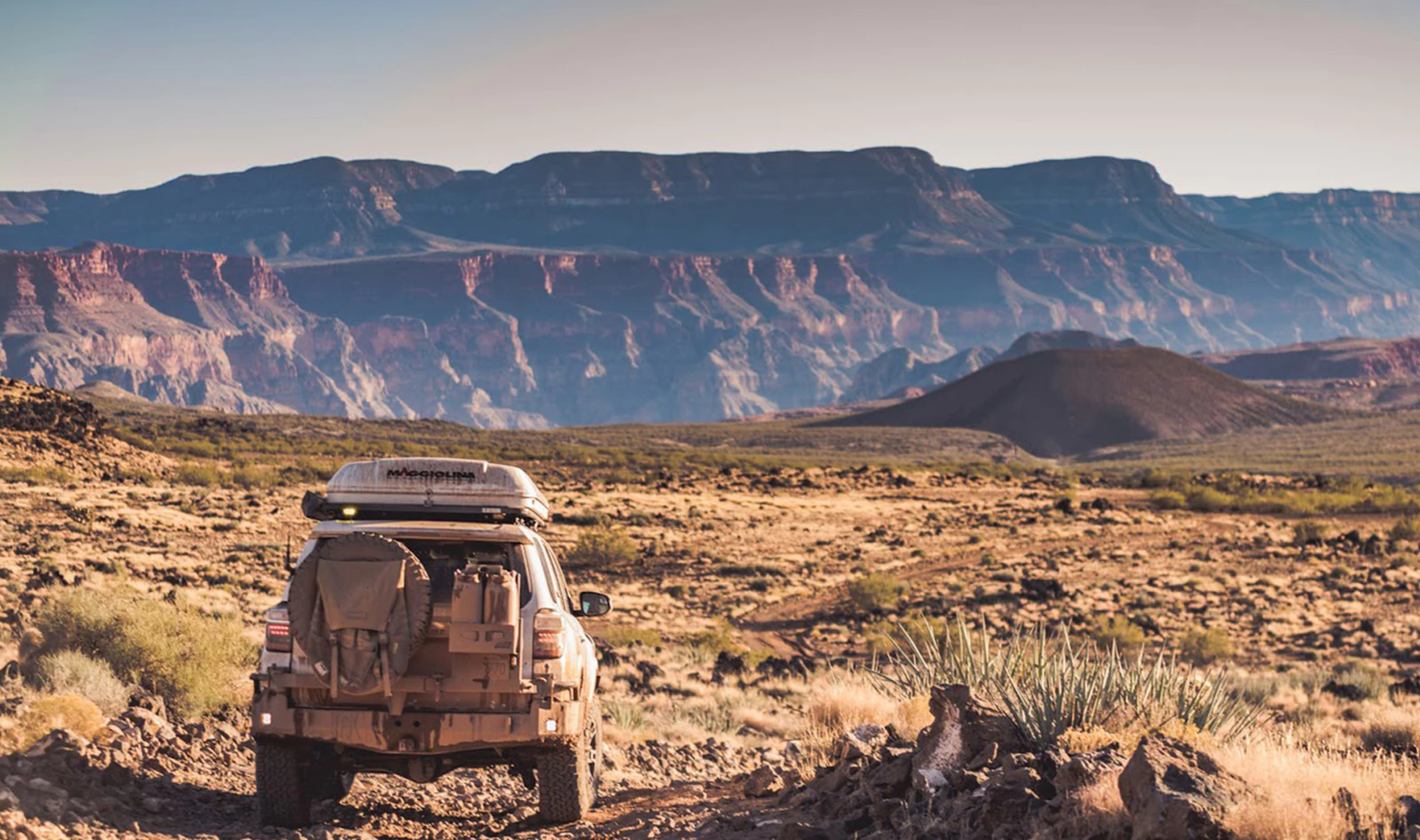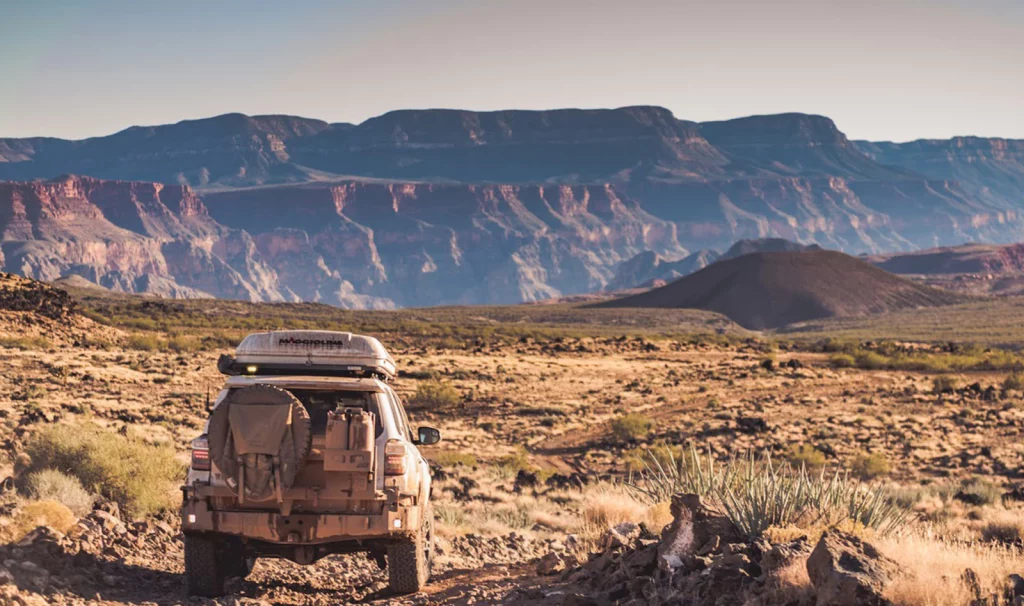 630,000 Annual Visitors: Grand Canyon National Park - North Rim
Over 6 million people make the trip to see the Grand Canyon each year, but did you know that just 10% of that total choose to gaze upon its glory from the North Rim? Visit the North Rim to see the biggest canyon in North America and all its epic views, hikes, and scenic drives — all without the crowds.
When it comes to either side of the Grand Canyon, half the fun is getting there. The landscapes north of the Grand Canyon are full of unforgettable off-roading opportunities. Traveling south through Page, AZ brings drivers right through Vermillion Cliffs National Monument, a destination in its own right. When crossing the Colorado River at Marble Canyon, be sure to check out the Historic Navajo Bridge to the right.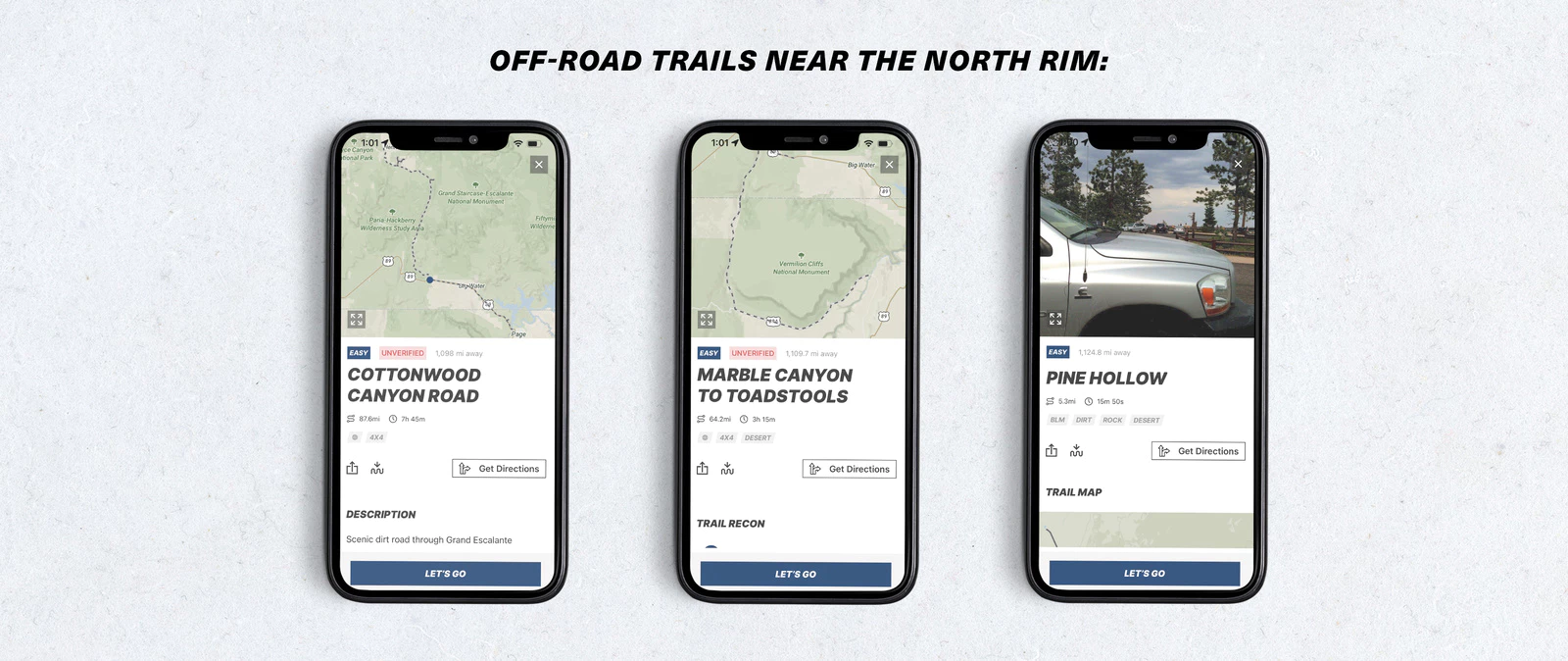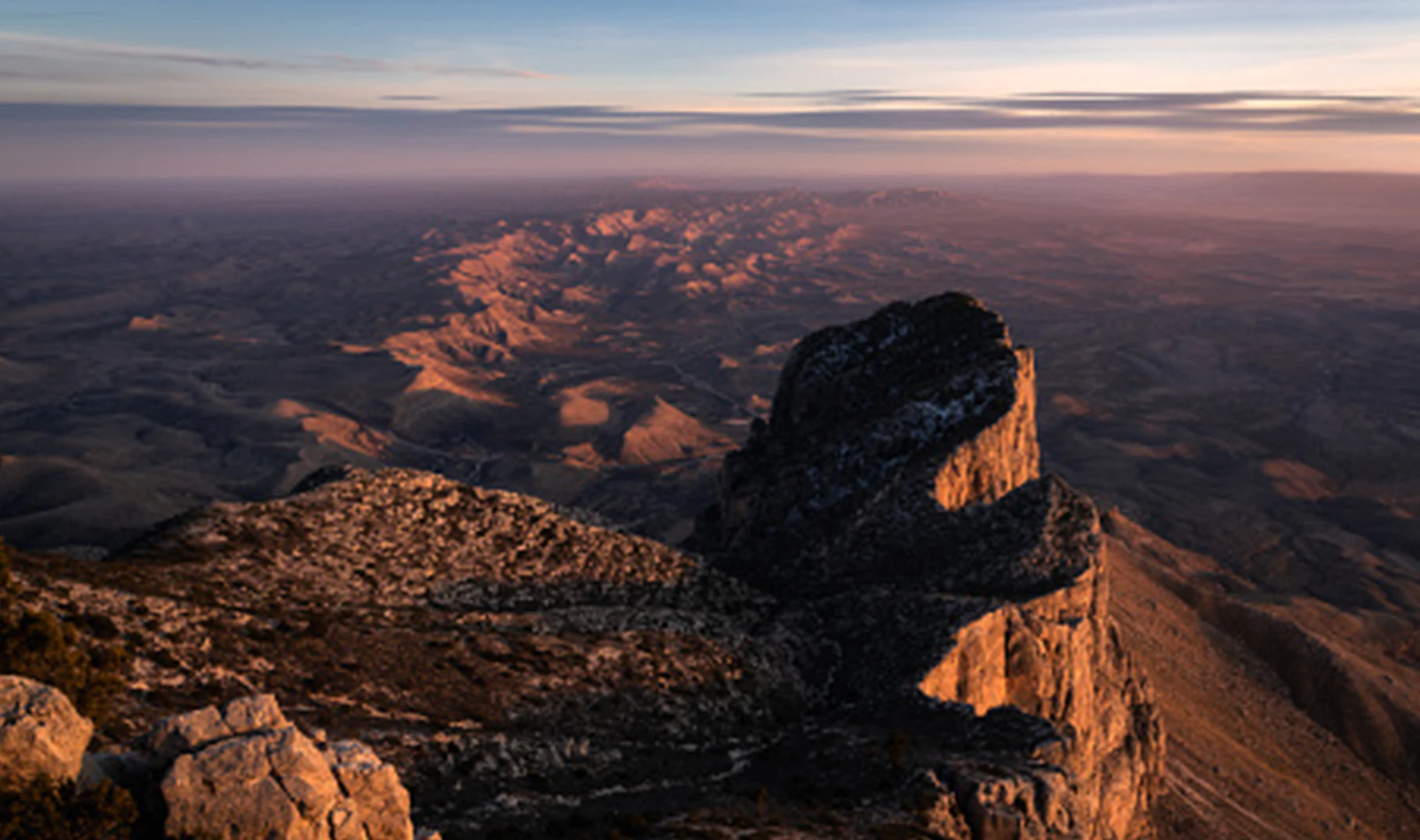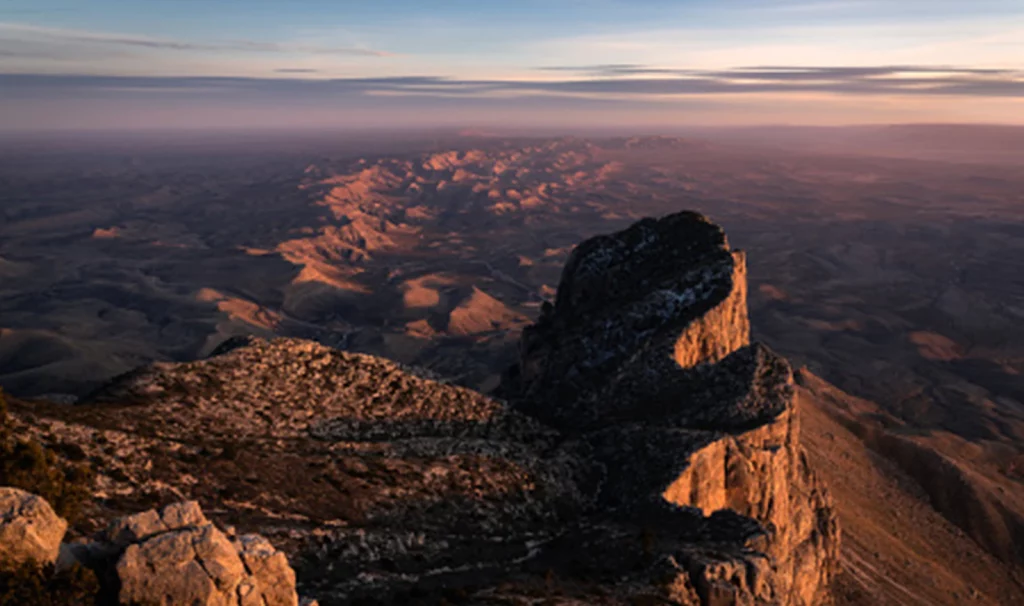 243,000 Annual Visitors: Guadalupe Mountains National Park, Texas
Two hours east of El Paso lies the salty, dried remains of an ancient sea. 260-some-million years ago, the Guadalupe Mountain range was a 400-mile-long reef complex teeming with aquatic life. Today, it's a limestone monolith and the highest point in Texas. The mountains and surrounding land offer visitors more than 80 miles of hiking trails that weave through dunes, desert, and fossil-filled canyons.
This park offers some of the most challenging hiking in Texas. From top to bottom, hiking the peak is only 4 miles, but hikers gain about 3000 kilometers of elevation on the way. Camping, stargazing, and horseback riding are favorite activities for the area, along with a handful of notable scenic drives. Naturally, there are some great off-roading opportunities as well.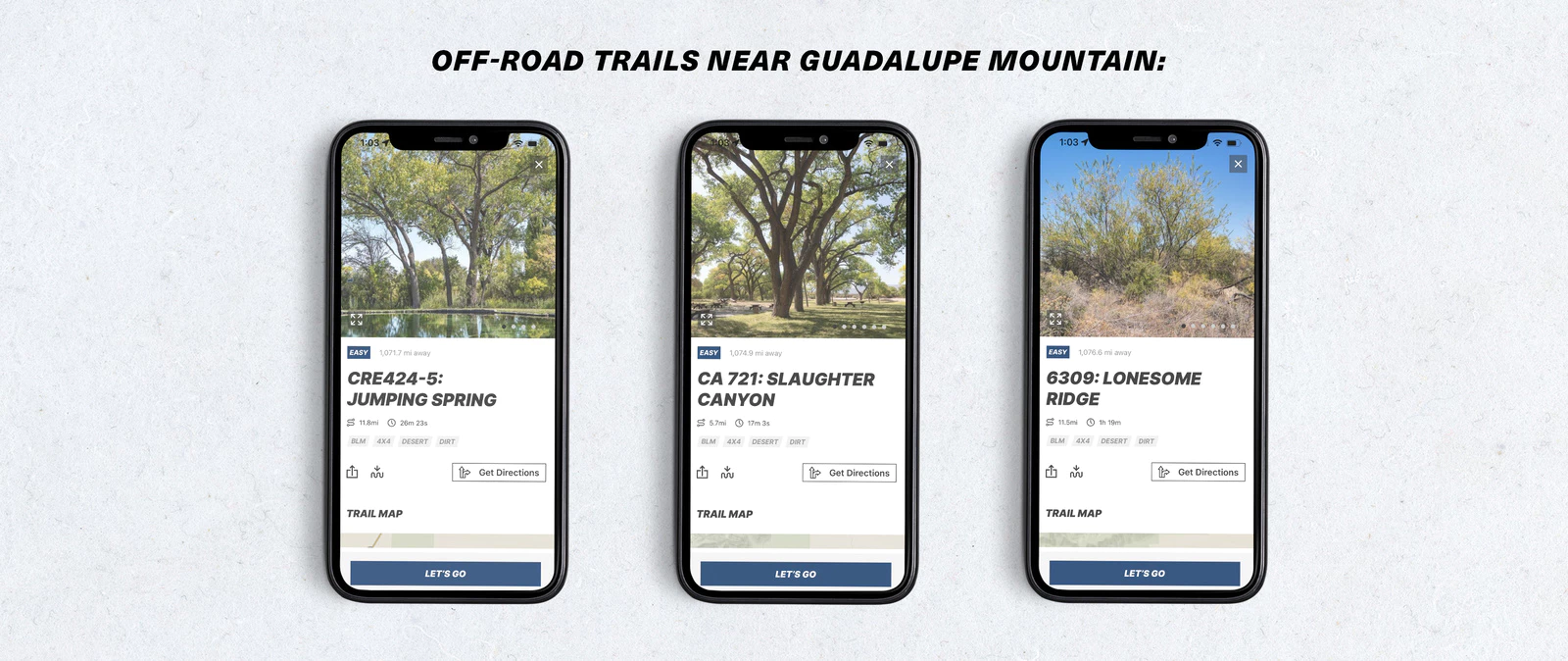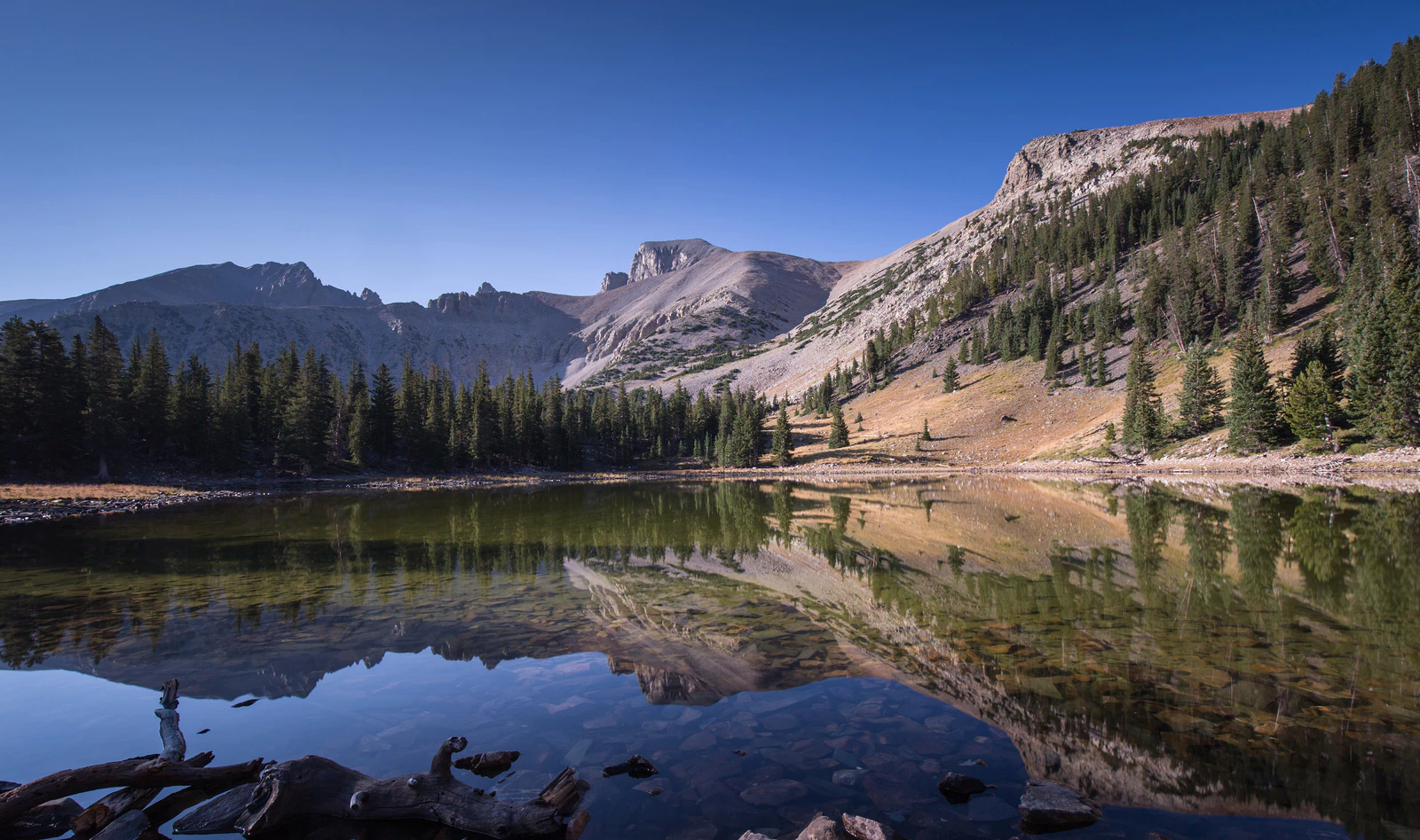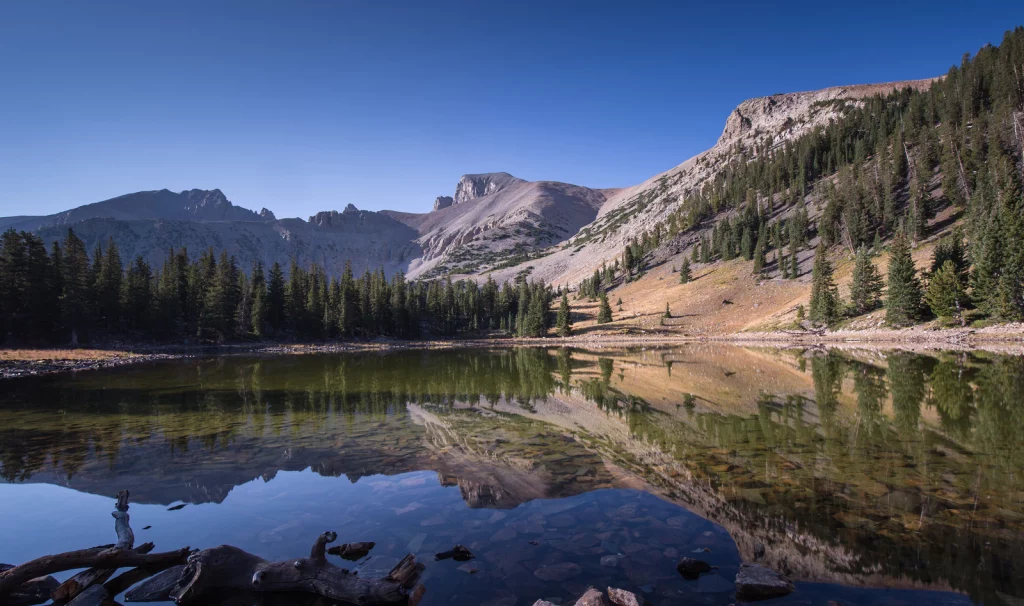 90,000 Annual Visitors: Great Basin National Park, Nevada
Thanks to its extreme elevation changes, Great Basin National Park offers a wildly diverse array of flora, fauna, and geographic wonders for visitors to explore, including deserts, playas, mountains, fossils, springs, caves, glaciers, and Bristlecone pines — one the oldest species of tree on the planet. Famous for their twisty, ancient, windswept trunks, these strange, slow-growth trees appear in isolated groves just below the tree line, thriving in some of the harshest conditions on earth.
After you're done marveling at 4000-year-old trees, plumbing the depths of ancient caves, and conquering the gnarly off-road trails near the park — be sure to camp out in the area for at least one night to stargaze. Far from any major cities, Great Basin National Park boasts some of the clearest, most dazzling night skies North America has to offer.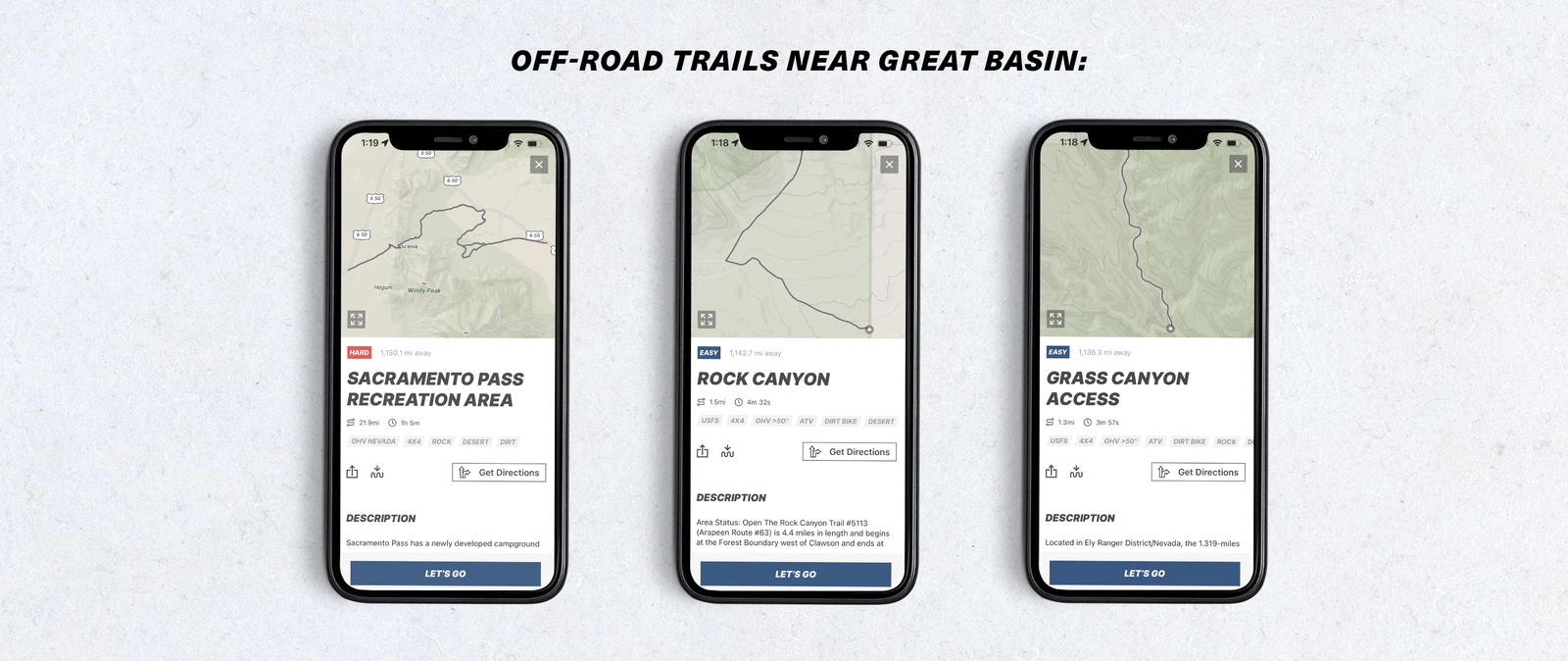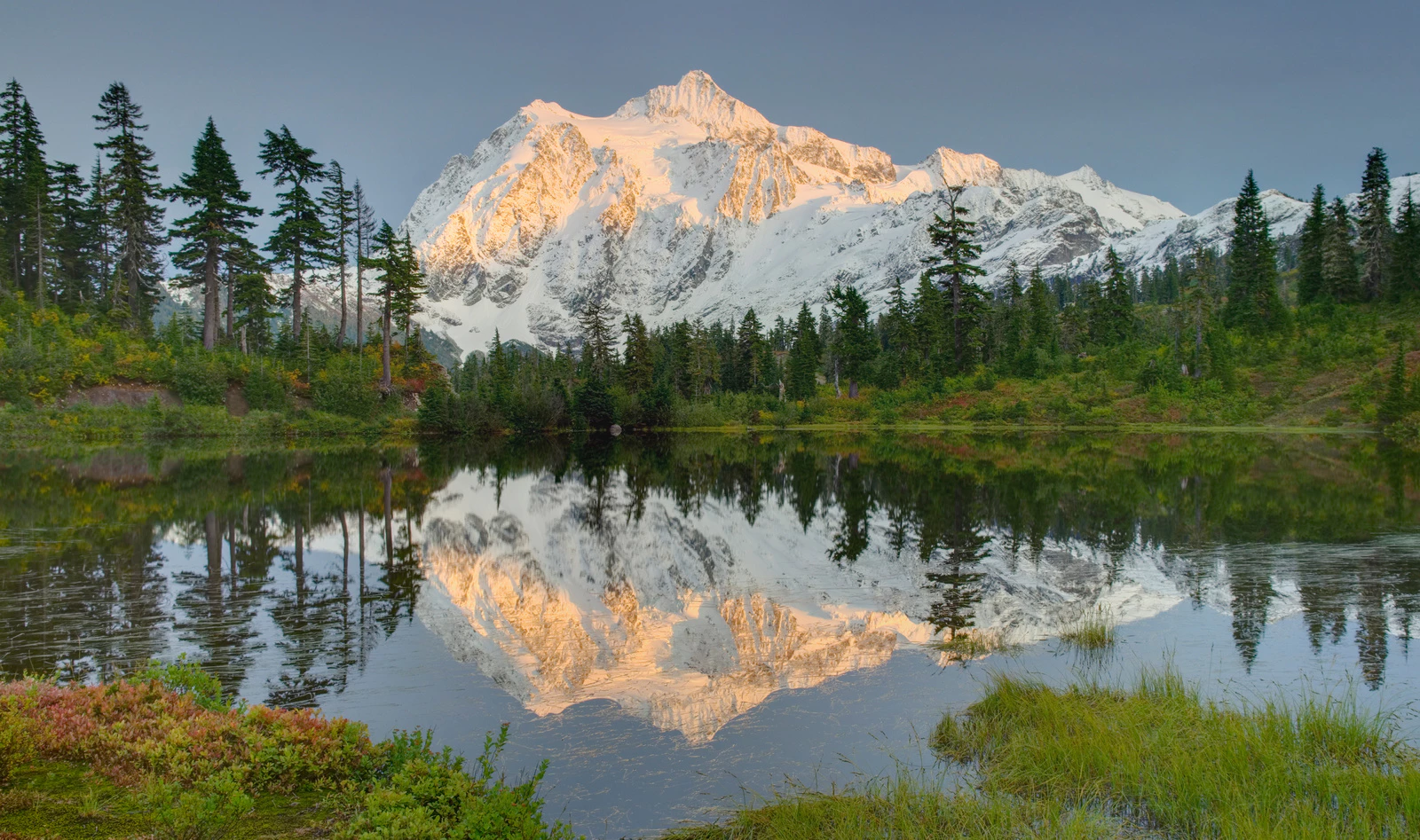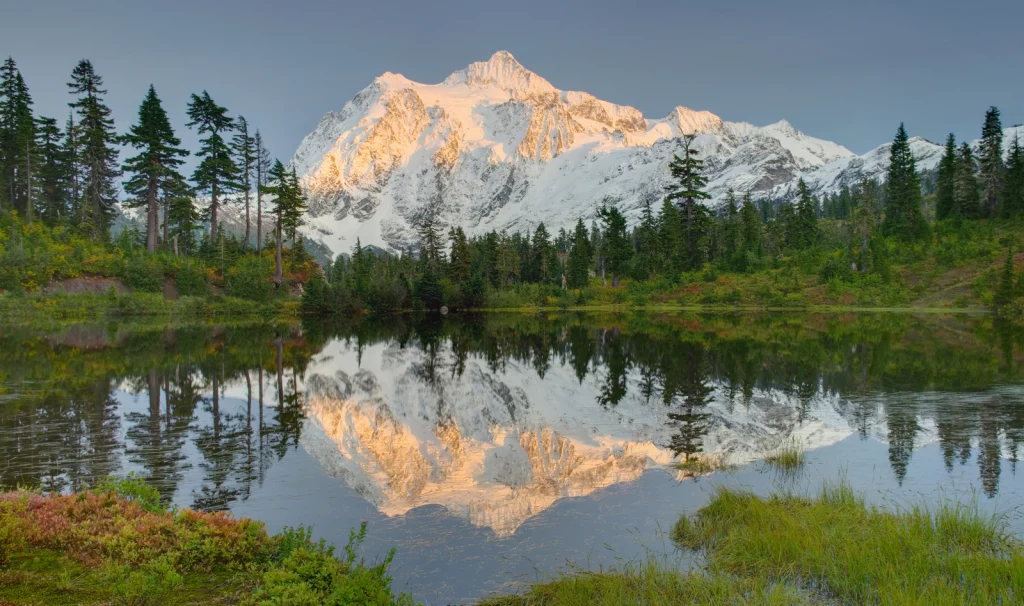 30,000 Annual Visitors: North Cascades National Park, Washington
If Glacier National Park (which sees about 3.3 million visitors every year) is on your must-see list but sitting in bumper-to-bumper RV traffic is not, check out North Cascades National Park in Washington state. The two have much in common: dozens of glaciers and glacier-fed lakes, healthy grizzly, gray wolf, eagle, and black bear populations, dramatic mountain peaks, backcountry forest trails, and some breath-taking scenic drives.
It's hard to believe this park, just hours from Seattle, offers the most glacier views in the US outside of Alaska. It's a snowy place at the top, but at lower elevations, it provides an array of activities for travelers year-round. River rafting, backpacking, horseback riding, climbing, a memorable hike for any experience level, and some rocky off-road trails in the surrounding backcountry.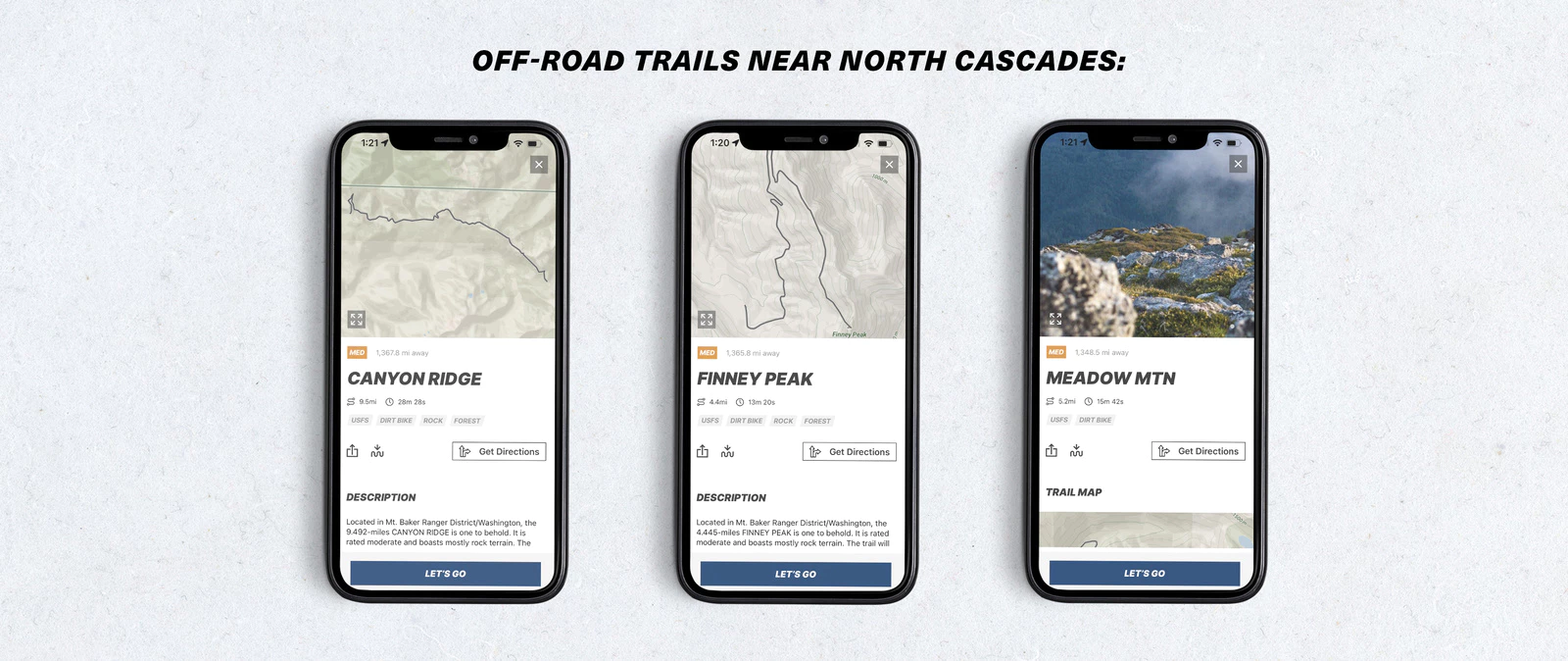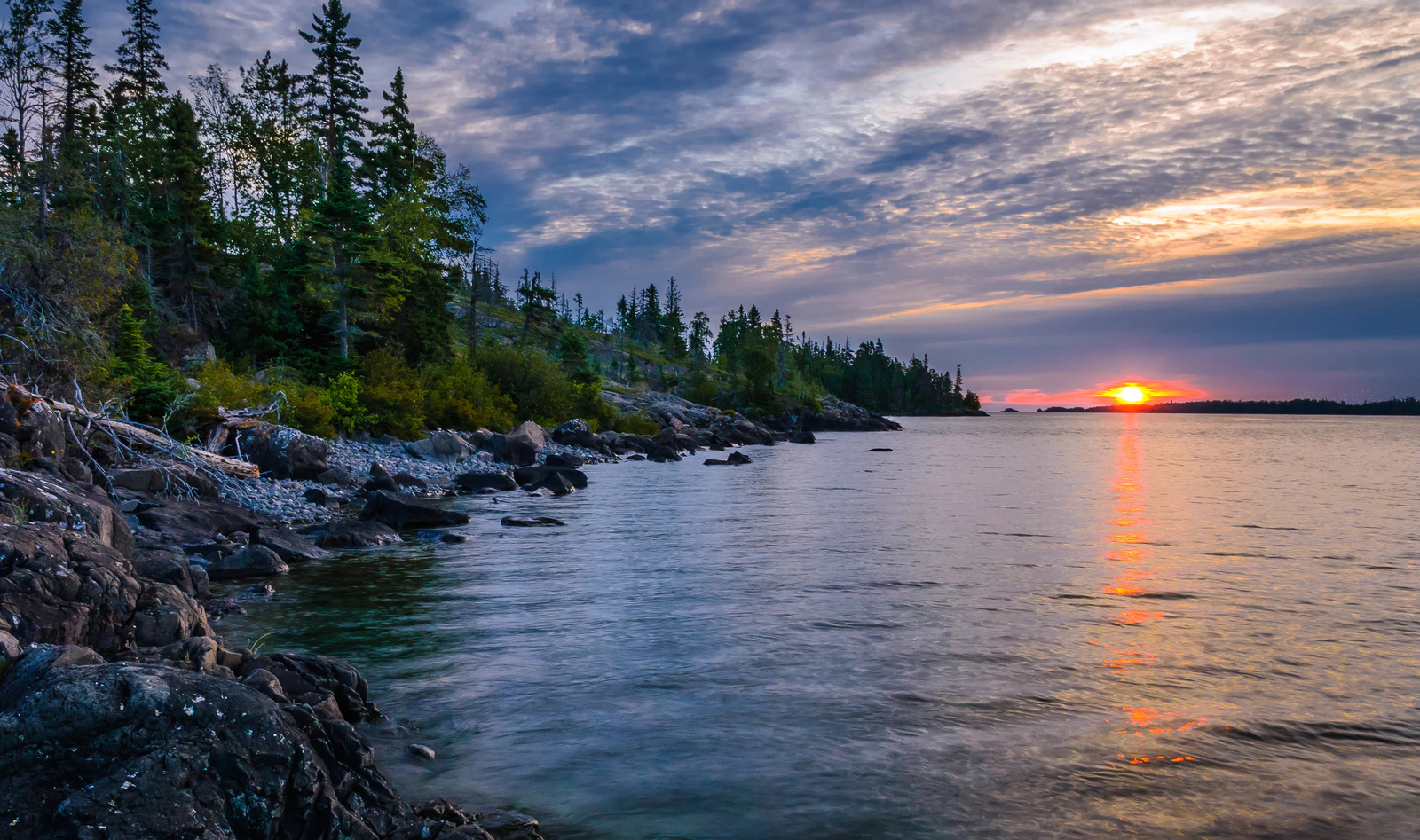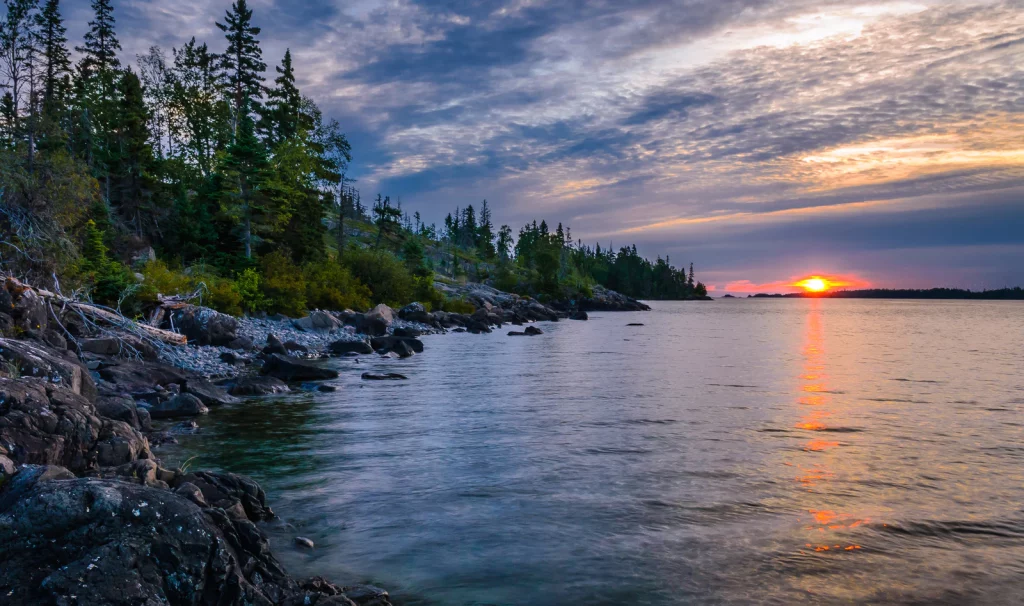 26,000 Annual Visitors: Isle Royale National Park, Michigan
When it comes to remote National Parks, Isle Royale National Park is about as isolated as it gets. Located on an island in the middle of Lake Superior, this park is only accessible by ferry, seaplane, or personal boat. To get even further from the crowds, via boat, you can explore over 400 satellite islands that surround the main park island.
Isle Royale is 850 square miles of wild, Northwoods-forested backcountry trails surrounded by the crystalline waters of Lake Superior. Wolf, moose and bald eagle encounters are not unheard of! The island and its upper-peninsula visitor center in Houghton, MI offer some truly epic hiking, kayaking, mountain biking, scuba-diving around sunken ships, and of course: some woodsy, lakeside 4x4 trails to discover.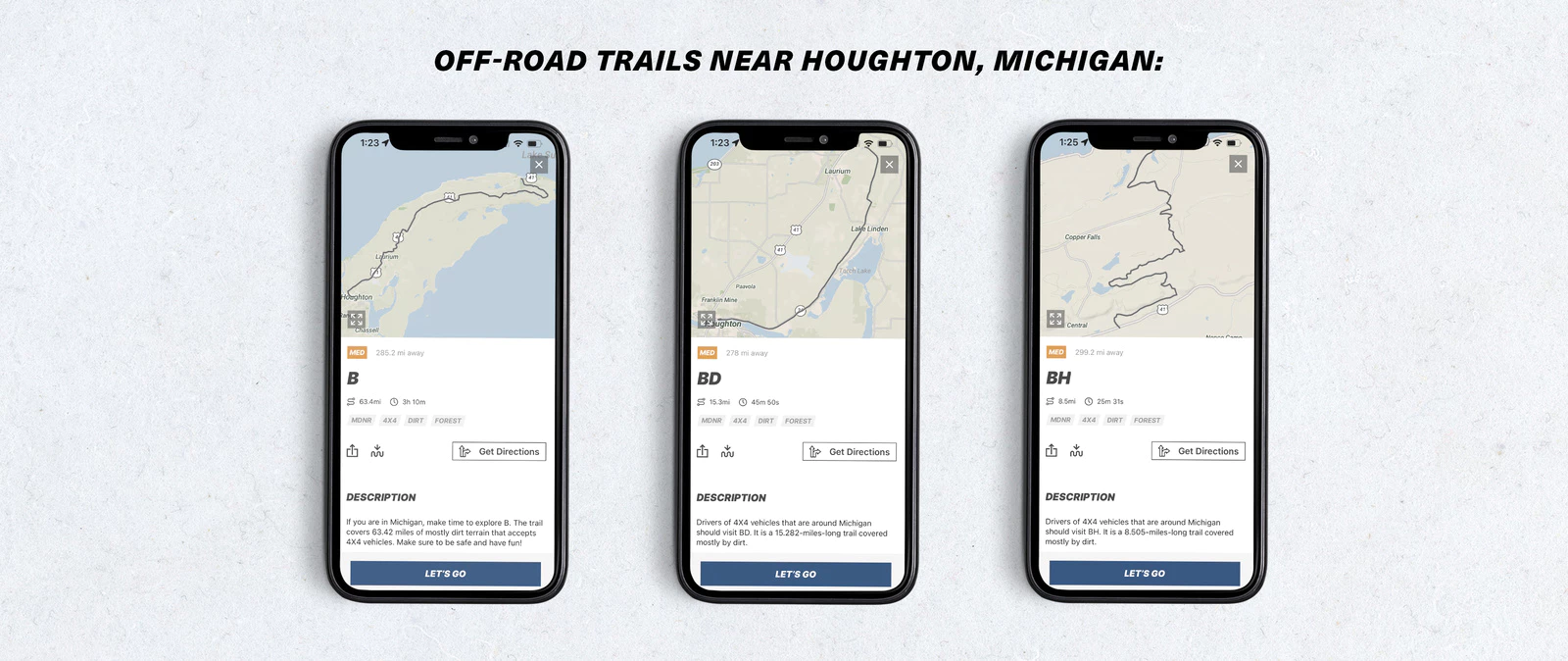 Note: Trail ratings are based on general information. Trail conditions can change due to weather and other factors. This, along with the experience level of the driver, may change the difficulty level of a trail. Please be vigilant as you navigate any trails and assess the trail conditions you encounter at the time vs. your skill level to stay safe.
SEE WHAT's GOING ON IN THE BFGOODRICH ONTRAIL COMMUNITY
See the latest episodes of our Guided by OnTrail series.