You could enter for a chance to win a set of five (5) BFGoodrich tires* or other swag*.
Get started for free, no credit card needed, download the app today. You will receive free tread points for downloading and creating an account, and can earn more by reading content in the app and completing other missions. Tread points can be used to buy sweepstakes entries*.
Who doesn't love a chance to win some really cool prizes?! We always have sweepstakes running and with so many great prizes, it's hard to choose which to enter. Prizes include a variety of BFGoodrich branded products and even a set of BFGoodrich tires*.
Keep checking back for new sweepstakes every month. To enter our sweepstakes you will need tread points. Cash in anywhere from 10 to 50 tread points per entry depending on the prize. Purchasing multiple entries will increase your chances to win.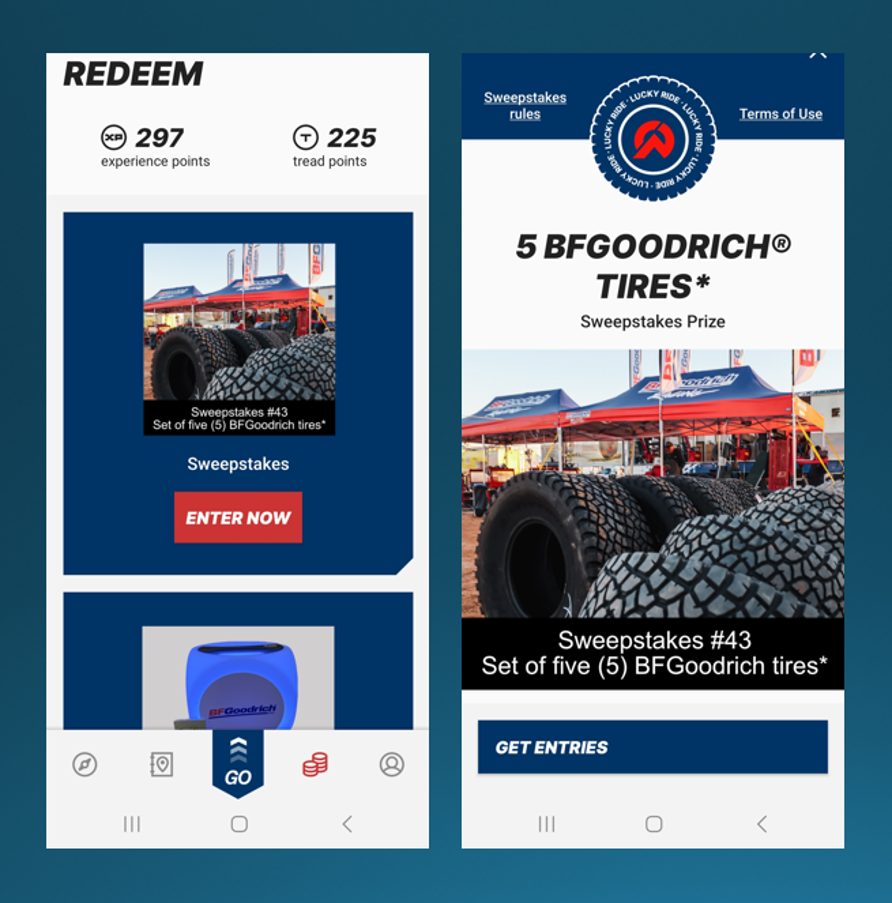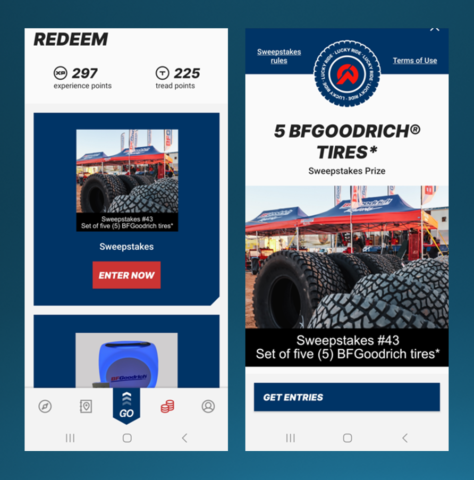 Tread Points are the currency of OnTrail. Just for signing up for an OnTrail account you receive 250 tread points.
Earning more tread points is easy. Just go over to the missions on the OnTrail app and check out those that offer tread points for completion. These missions allow you to be interactive on the app and learn the features we have. Use your tread points to enter one sweepstakes multiple times or submit an entry to more than one.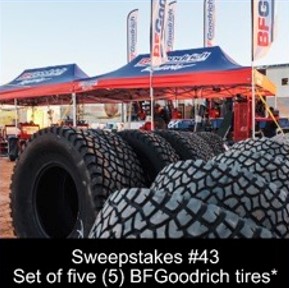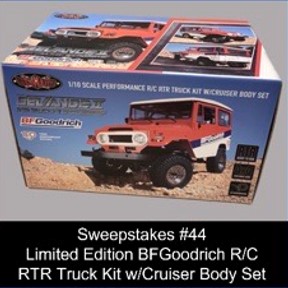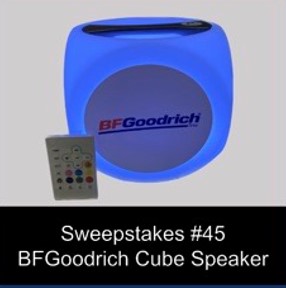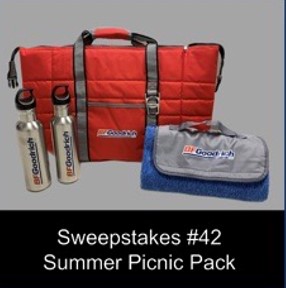 *Tire Prize Description: Tire certificate for five (5) BFGOODRICH ALL-TERRAIN T/A KO2, or MUD-TERRAIN T/A KM3, or G-FORCE COMP-2 A/S PLUS tires, up to 37-inch overall diameter.
We are giving away great prizes all the time on the OnTrail app. Want to know how to enter our sweepstakes? We have a step-by-step guide in our Academy under OnTrail How To. Click here for the Sweepstakes How To guide and find out how to enter for your chance to win.
Happy playing!
*See Terms & Conditions and Sweepstakes Rules in the Sweepstakes tab in the BFGoodrich OnTrail App